Elina Ahlander
Teacher Education Programme in Visual Arts (and Sloyd)

Exhibition at Konstfack: 22-28 May
Sweden, b. 1989
+46736237180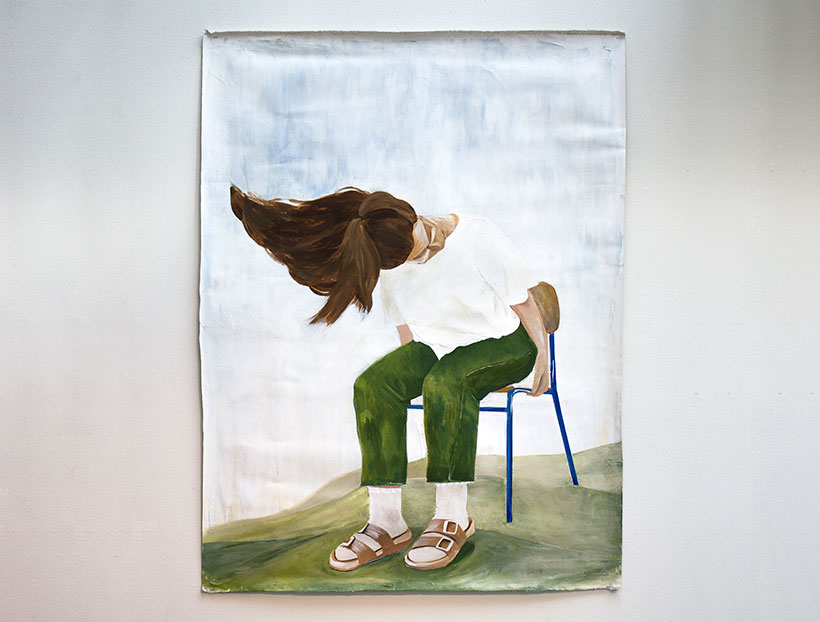 Thoughts, Chairs, Flows
I write about posthuman pedagogy and paints. The paintings in this exhibition are made in artistic collaboration with Henrik Lennkvist and deal with questions about human identity. A univocal artist duo conversation will be streamed online during the exhibition.
Tankar, stolar, flöden
Jag skriver om posthumanistisk pedagogik och målar. Målningarna i den här utställningen är gjorda i konstnärlig kollaboration med Henrik Lennkvist och behandlar frågor om mänsklig identitet. Ett univokalt konstnärsduo-samtal streamas online under utställningen.
Teacher Education Programme in Visual Arts (and Sloyd)